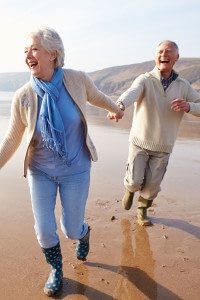 What is an Annuity?
You've heard of them, but what exactly is an Annuity?
An annuity is an investment tool that could provide you with secure retirement savings. You can start receiving money from your annuity immediately or you can sock it away on a tax-deferred basis for decades before you start getting the benefits.
There are several different types of annuities.
Immediate annuities are a popular choice for soon-to-be retirees, while deferred annuities are more popular with those who want to let their investment grow over time.
A fixed-rate annuity offers guaranteed interest rates, tax deferrals and the option to have a guaranteed stream of income for life.
Here are some more basics about annuities:
An annuity can be used to fund retirement plans like Traditional, Roth, SEP and SIMPLE IRAs.

An IRA annuity can be used for rolling over funds from an employer's retirement plan, such as a 401(k), when changing jobs.
Benefits of Annuities
Flexible Premium Deferred Annuity (FPDA) – The FPDA allows you to design a savings plan where you contribute toward retirement as you have funds available.

Single Premium Deferred Annuity (SPDA) – If you have $10,000 or more to invest, the SPDA is an excellent choice. You may choose a guaranteed period of 3, 5 or 7 years. Depending on the amount of your deposit, bonus rates are available.

Single Premium Immediate Annuity (SPIA) – The SPIA is ideal if you need an immediate source of income from money you've already saved or have on hand. Income options can be set up for a specific period of years or over the course of your lifetime.
Annuities are great alternative options for funds that you have put away in Savings, Money Market, or Certificates of Deposits (Bank Cd's). Annuities usually offer higher interest rates than these other options.
Using Annuities at Different Stages of Life
Growth Phase

You're working and saving.

Safeguarding Phase

The time period from about five years pre-retirement to when you first start to draw money from your plan.

Spending Phase

You're retired and using your savings for income.

Benefits

Flexible contribution amounts

Ability to rollover or transfer IRAs

Guaranteed growth without risk of loss

Guaranteed interest rates

Large IRA Rollovers / Transfers

Ability to select plan that matches your retirement timing

First-year bonus rates available

Guaranteed income for life

Interest-only payment option

Payments for a set number of years

Suggested Annuity Plan

Flexible Premium Deferred Annuity (FPDA)

Single Premium Deferred Annuity (SPDA)

Single Premium Immediate Annuity (SPIA)
With The Client's Insurance Agency, you can tailor a plan to meet your needs taking into consideration your circumstances, how much time until you retire and the amount you want to save. You can set your retirement income to be distributed for a specific number of years, over your lifetime or receive interest-only payments. Our ERIE agents can help you determine the best option for you and review the current interest rates.
The Client's Insurance Agency offers free, comparative quotes on fixed annuities from multiple insurance carriers so you can get the best possible rate.
Want to see how much we can save you? Just request a quote to find out.