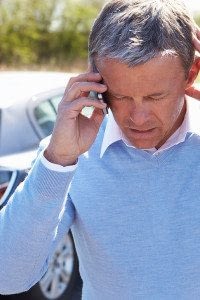 What is a Liability Umbrella Policy?
To explain an umbrella policy in simple terms, let's use our imagination. We'll assume that you are a homeowner and you also have any auto policy.
Now I will used the example of clothing to explain how an umbrella policy works. Let's say your home insurance is like your clothing, we'll say your auto policy is like your shoes, and an umbrella policy is well… an actual umbrella.
So your home policy (your clothes) and your auto policy (your shoes) keep you warm, dry, and adequately covered for most situations, right? If it was sprinkling outside, you would be ok without an umbrella more than likely.
Now let's assume it was a downpour and you needed additional coverage. You would need an umbrella to stay dry, warm, and properly covered.
That's exactly what a Liability Umbrella Insurance Policy does- it covers liability above what your home or auto policy would cover.
There are 2 different parts to an umbrella insurance policy – unfortunately most agents only over one part, which is the Liability Coverage.
Umbrella Coverage Part 1 – Liability Coverage
This part provides additional coverage for injuries or property damage that you cause to others.
Umbrella Coverage Part 2 – Additional Uninsured Motorist Coverage
This is the best part of an umbrella insurance policy in our professional opinion. This allows you to purchase additional uninsured motorist coverage to protect your family from injuries, loss, wages, and medical expenses caused by those who drive without insurance.
To discuss your options to better protect yourself with an Umbrella Insurance Policy please contact us using the form below.
The Client's Insurance Agency offers free, comparative quotes on personal umbrella insurance from multiple insurance carriers so you can get the best possible rate.
Want to see how much we can save you? Just request a quote to find out.