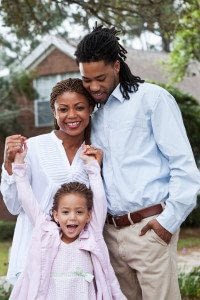 Here at The Client's Insurance Agency, we are able to insure a very broad range of properties including:
Single Family Homes – Owner Occupied, Seasonal, and rentals
Duplexes, Triplexes, and Quadraplexes – Owner Occupied, Seasonal, and rentals
Manufactured Homes – Owner Occupied, Seasonal, and rentals
Condos – Owner Occupied, Seasonal, and rentals
Renters Insurance
Farm
High Valued Homes
Short Term Rental / Home sharing / Air BnB
Your home insurance is broken into five major categories. Each category is has its own unique job and coverage amount.
The categories are:
Dwelling

Other Structures

Contents

Loss of Use

Liability
There are other optional, ancillary coverage's that are provided by your home insurance, however, these five pillars are always present on each policy written.
Dwelling
Your dwelling coverage, AKA "coverage A" is the coverage that protects your actual home structure.
It also provides coverage to anything permanently attached to the structure like solar panels.
If your home was to burn to the ground, or suffer any damage, it would be this portion of your policy that would pay to replace or repair the damages.
Other Structures
Your other structures coverage, AKA "coverage B" is the coverage that protects any sort of unattached portion or structure.
This coverage is typically found to cover items such as a pool, a fence, a shed, or a detached garage.
If you have a separate structure that houses someone, you'll want to discuss that with one of our agents to make sure it is covered correctly. – Get a home insurance quote here
Contents
Your contents coverage, AKA "coverage C" is the coverage that protects your personal belongings.
The amount of coverage the policy provides is a percentage of the "Dwelling" coverage.
Home insurance policies typically carry certain sub-limits for specialty items such as: jewelry, art pieces, collectibles, and firearms.
If you have a collection of any item, it's our advice to consult with your Client's Insurance Agency representative to discuss ways to add these items to your policy. – Get a quote here.
Loss of Use
If you have to be relocated or are displaced from your home due to a claim, then your home insurance will offer coverage's for your reasonable living expenses.
This can include: hotel lodging, clothes and food.
Your home insurance will afford coverage one of two ways. Either it will be a dollar amount, which is a percentage of the "Dwelling" coverage, or it will afford a time period. Typically 12-24 months is the standard amount of time an insurance company will extend coverage.
Liability
Your liability coverage is what will pay out if another person injures themselves on your property, and you are found negligent.
Dog bite claims are often the number one reason claims are filed. Another common instance is if someone is injured or drowns in your pool.
If there is any sort of litigation, your liability policy will pay out up to the limits on the policy.
At The Client's Insurance Agency, we are strong advocates for having high liability limits. Most companies do not offer any levels above $500,000, so we always make sure all of our quotes and proposals include that amount as the liability limit.
Additional Coverages that your agent hasn't offered you – which we would highly recommend!
Jewelry / Guns / Valuable Collections –

most home policies have limitations on these valuable items so make sure your policy has adequate coverage for your needs.

Sewer and Drain / Water Backup Coverage

–

This coverage repairs your property or replaces your belongings if damaged by a claim caused by your sewer, septic, or sump pump backing up into your home and flooding it with waste… This is ironically that most common coverage that we see other agent leave off of policies.

ID Theft & Recovery

– helps you recover from fraudulent usage of your personal identity. This is an extremely affordable coverage to add to your home policy.

Trailers & Watercraft –

Do you have a small watercraft or trailer? If so, verify that they can be and are covered by your home policy.

Underground Service Line Coverage-

Some homes have underground service lines for utilities such as water, gas, and electric. The utility company is not responsible for any damage to these lines. Utility companies now offer insurance for these lines but they may charge hundreds of dollars a year for this coverage. We have multiple companies that offer this coverage on your home policy for just pennies a day.

Equipment Breakdown

– this provides coverage for damage caused by wear and tear on your equipment. This coverage applies to items such as HVAC units, hot water heaters, and appliances.

Sinkhole and Earthquake

– these coverages can be added to your home policy or may also be purchased as a separate stand-alone policy. Many companies do not offer either of these coverages. We have multiple companies that offer both!

Flood –

can be purchased as a separate policy to protect your home from flood damage

Farm Property / Livestock / Liability
Home Based Business
Home Sharing / Air BNB
Optional $500 deductible on your home policy
The Client's Insurance Agency offers free, comparative quotes on homeowners insurance from multiple insurance carriers so you can get the best possible rate.
Want to see how much we can save you? Just request a quote to find out.