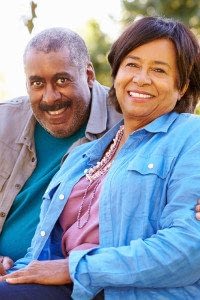 Do you only need enough life insurance to cover your final expenses such as funeral arrangements?
As things in life change, the type of life insurance you need can change too. While term life insurance covers you for a specific period of time, whole life is designed to protect you for your entire life.
What is Final Expense Insurance?
Final Expense Insurance is a small whole life insurance policy that you can purchase to cover your burial expenses. Most people purchase them in the amounts of $10,000- $50,000 death benefits.
A whole life policy offers you some important features, such as:
Guaranteed life insurance protection that will not decrease

Guaranteed cash value that can be borrowed to take advantage of future opportunities

Payments guaranteed not to change, regardless of changes in health

Several payment options to choose from

Additional accidental death benefits are included at no charge
We also have options with a quick and simple application process.
For many people, getting life insurance makes a lot of sense, but obstacles like a long application or exam requirements get in the way. We make it easier.
One of our companies, Erie Family Life offers a whole life policy with a quick and simple application process. So it's easy to get up to $90,000 worth of whole life coverage by answering a few medical questions, and you'll get an answer in about 15 minutes. The application can be completed in person or over the phone with a local ERIE agent. We want to make it easy for you to get life insurance that quickly.
The Client's Insurance Agency offers free, comparative quotes on final expense insurance from multiple insurance carriers so you can get the best possible rate.
Want to see how much we can save you? Just request a quote to find out.